Finnish Yachting Guide Association
Lat = 60°47,9' Long = 21°24,3'
Get more out of the archipelago with a guide!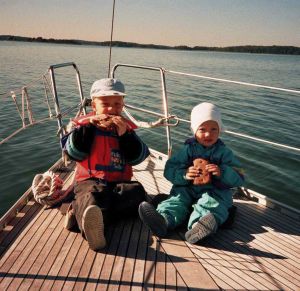 Around 30 experienced and trained yachting guides, members of FYGA – Finnish Yachting Guide Association founded in 2003, offer various services to boat crews visiting the Archipelago Sea. It is possible to book a guide to follow along in the boat to tell of the nature and wonders of the region to the group.
Some guides have their own firms doing business with the navigators and it is possible to book a ready made cruise with "all included". It is possible to use also the service of the guides for various advance bookings of for instance overnights and other services. The guides have a good knowledge of languages and they are helpful, experienced yachters who can give a lot to the local and foreign tourists interested in the archipelago because of their own background and special interests.
Web-site www.fyga.fi has more information about services and contact addresses of various Yachting Guides
Last Updated ( Tuesday, 11 December 2007 )